*6012 LYRICS*
Here, you can find out just what IS Michael is mumbling during these funky tunes... and have a sneak peek into Adams' slightly disturbed thought processes!
---
Nice Hair
How NOT to cook ham and/or treat your wife

Butter Bean
Dedicated to our good friend, Christian..ya big lug!

Later
It's more than song, it's a way of life..

Half Truth
hmm..I think somebody jerked Adam around once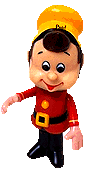 Pilgrimage
The things you go through to get the dole
Freaks
What happens if you mix a 30's exploitation movie with 90's hiphop culture?
Pound Philosophy
..that's what I rather be doing..
Cloud White
Do you know where you teenages are?
x5
The 6012 theme
Titled
Was untitled..but now it has one
Problem Child
You think you got problems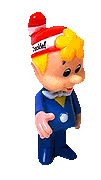 Flatulence
warning! this song may have a laxative effect
Slump
you should talk to hobo's more often
City Folk
Big city people..big city attitude
Disco
Always know where you are
INSTRUMENTAL TRACKS:
*Sheet Kneegro
*Fonk Dat Shit
*Kill You Fast
---