*handy hint: Reload/refresh to see the latest updates, and sorry about the ads..try to ignore them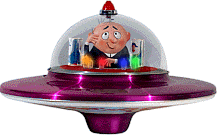 6012 - SIXTY TWELVE
"da pinhead posse"
the mental defective league, in formation!
Adam (drums, bleeding, poems/disses)
Pete (bass, b.vocals, bounce)
Mike b (vocals, guitar, eggplants)
Boomski (scratching, samples, screamers)

---

6012 have been eagerly creating demented tunes since late in the year of 1997. Their break into the live scene came shortly after this, as their wish to corrupt the minds of Brisbane's population was too strong to ignore. The band at the time were a 3-piece, consisting of guitar, bass and drums - still creating the fat beats and heavy grooves - yet wishing to give more to the music and complete the sound. The search for turntables began, and was soon over, as Boomski materialised before them. High in the ranks of Queensland's finest turntable wizards, Boomski was soon to become a member of the band, lending his skills behind the "milk crates of death", and being educated on the subject of Pinheads, Eggplants, and the illustrious hand-fart.

So 6012 was born again as a 4-piece band, bringing more to the awaiting minds of Brisbane's sordid underground. The band has now been in formation for 2 years, and their combination of live drums, guitar, bass and turntables has forged a unique sound in these tiresome days of corporate music. The Sixty-Twelve sound spans many musical backgrounds and usually all at the same time. Delving into the realms of hip-hop, funk, jazz, heavy groove and non-descript lunacy - the live sets are an aural treat, leaving the audience wondering what is to come next.


Don't ask us, we just work here!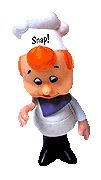 Band Member Info
Shout Outs!
Latest News!
---